The University of Piraeus and WIMA signed a Cooperation Protocol, with the main goal of strengthening and supporting the innovative development of entrepreneurship in the field of the Βlue Εconomy. The Cooperation Protocol was signed by the Rector of Unipi, Professor Angelos Kotios, and the President of WIMA, Mr. Elias Hatziefraimidis.
They both noted that their purpose is the cooperation of the two parties and aim that the joint use of their potential will act as a bridge of innovative ideas in the area of the blue economy. The goal is to inspire young people in sustainable development in economic, social and environmental level, enabling them to apply practices by connecting study and research with the real market, meeting its ever-increasing needs.
Specifically, WIMA will actively contribute to the shaping of the curricula of UniPi departments, in order to create a reservoir of highly trained human resources to meet the needs of the market. They will escort scheduled visits of UniPi student groups in companies for field studies and will provide data and information (studies, research) that will assist faculty members, researchers and students of UniPi in their academic work.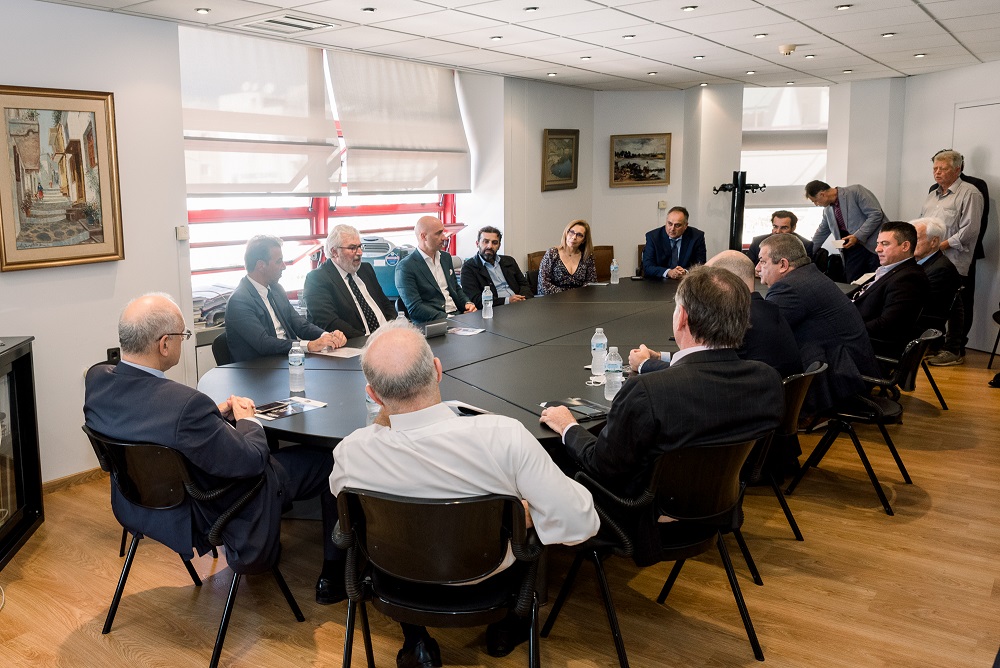 For its part, the University of Piraeus will inform WIMA on studies, research and developments at the scientific level, assisting their work for the development and evolution of their activities, through research and innovation. It will direct part of academic research on needs and research issues raised by WIMA and will contribute to the organization of actions related to the joint submission of European and research programs.
In the framework of the Memorandum, the two parties will proceed to joint initiatives and the organization of events - workshops - conferences, in areas of common scientific interest.
The ceremony was attended by the Vice Rector of Research and Life Long Learning, Professor Gregory Chondrokoukis and the Vice Rector of Administrative, Academic and Student Affairs, Professor Pantelis Pantelidis. Present were the Dean of the School of Economics, Business and International Relations Michael Sfakianakis, the Dean of the School of Maritime and Industrial Studies Aggelos Pantouvakis, and the Dean of the School of Information and Communication Technologies Associate Professor Kyriazis Dimosthenis. As well as the members of the Board of WIMA, Angelos Drakopoulos Vice President, George Lygeros Deputy Secretary General, Zoe Hasoura Treasurer, George Papamanolis Public Relations Officer, Spyros Goumas International Relations and Marketing Supervisor, Sofoklis Kokkinis member of the Board and Thanasis Athanasopoulos member of WIMA.